Website is live.
update_01 - 03/2022
43 backers - 17.66 ETH raised on Mirror. (crowdfund goal met and closed!)

#Tabu 1/1 sold on Catalog for 1.5E.

#Tabu over 200k+ streams on Spotify.

Biggest sync yet thanks to TABU on Hulu T.V. series Promise Land. (more details soon)

#Real trended #2 on @AudiusProject.

#Real with Harrison FIRST 1/1 sold on Catalog for 1.5E

#Real - 25k streams first week on Spotify + Editorial placement on TEMPO.

Began onboarding Infinite backers to Rally. (Over 600 $EQUIS distributed!)

Airdropped 43 editions - full album Music NFT to Infinite backers on Opensea/Polygon. (I AM: XCELENCIA)
update_02 - 05/13/2022
Infinxte surpasses 500k+ streams on - Check out the infinite playlist HERE

New classix collection minted on Catalog. (1/3 sold)

$EQUIS monthly distribution to Infinixte backers on Rally. (April and May)

Selected by Catalog to press a record on the new custom contract.

Minted Isla Verde, the third single off Infinite on Catalog.

Isla Verde added to New Music Friday Latin on Spotify. (496K followers)

Tabu hits 500k Streams on Spotify and 50k streams on Apple Music.

Isla Verde trends on Audiomack latin.

Twitter spaces: w/ Thalia, Steph Guerrero, Bonfire, Web3 Familia, Laura Rod.

In April MLB the Show 2022 released and I had 10 placements in the video game, making me the artist with the most music included.
We are 3 songs in with another track slated to release on May 20, 2022 with the music video dropping on a later date. We have some exciting drops coming for the month of June so keep an eye out for these! We are exploring editions, dynamic NFTs, and more collaborations.
update_03 - 06/14/2022
Released open-offer editions of EL PARTY on Opensea via Manifold.

Released EL PARTY on all DSPs reaching over 50k streams since drop.

We filmed the music video for EL PARTY, keep an eye out!!

ISLA VERDE was playlisted on BMIs official Spotify playlist.

INFINXTE releases have been added to over 1,000 playlists on Spotify.

Mint Songs v2 launched and we were selected to mint and feature a new music NFT 1/1. Congratulations to Mint Songs on their launch and we are happy to be a part of it!

7 songs listed on THE METAVERSE hot 100 - https://twitter.com/the402HQ/status/1527431144735752215?s=20&t=O_MaEmx_-GuCVBJ2Vh1jcg

INFINXTE releases have collectively generated 1 million streams since launch!

EL PARTY music video is next up on our schedule, EL PARTY and INFINXTE holders will get a first look at the video. The album is officially completed! We look forward to sharing it with the community before deciding on release. If anyone has suggestions for the next drops, or how we should approach dropping the album as a music NFT, please feel free to reach out.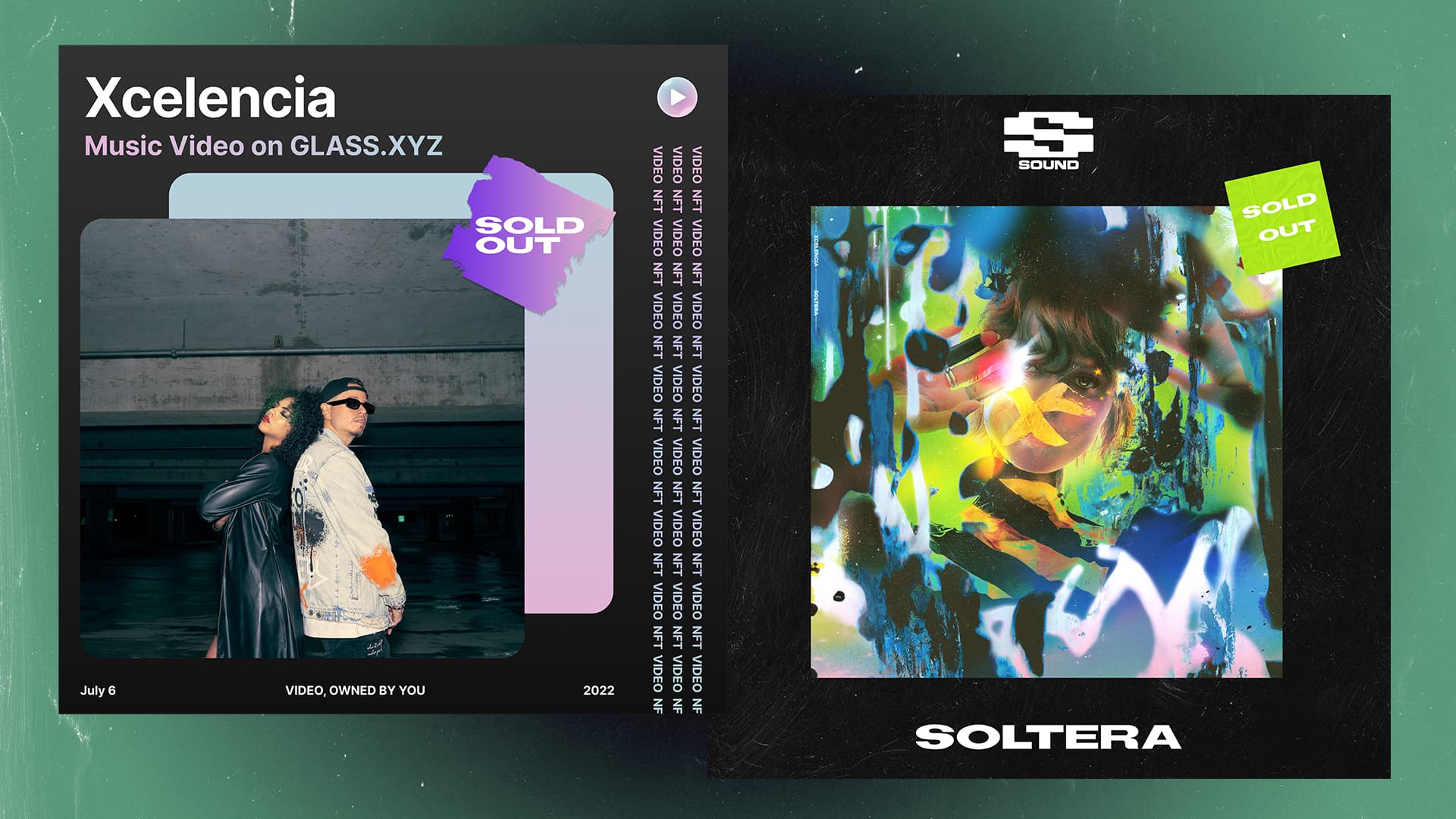 update_04 - 07/14/2022
New song Soltera sells out on Sound XYZ - 25 editions at .07 ETH

Soltera trends #1 on Audius (Latin)

El Party music video releases everywhere - 100k views since release

El Party video NFT drop on GLASS sold out - 11 editions at .05 ETH

Airdropped El Party music NFT to video NFT collectors using Coinvise

Real with Harrison $First gets synced on HBO MAX - Sweet Life

Song Banco gets synced on HBO MAX - Sweet Life

Launched a token gated playlist of unreleased music on Bonfire providing access to all collectors and backers part of my ecosystem.

Airdropped 187 free NFTs to Rally/EQUIS holders in celebration of my 1 year anniversary.

Joined the Huddln creator program and started a biweekly radio show to talk about my story.
This update marks just about 4 months since closing the crowdfund and I am excited to say that album is officially ready to go. At the moment I am looking to crowdsource ideas or individual feedback on how to approach releasing the album through web3, if interested reach out! Keep an eye out for some releases/drops over the next few weeks that I am excited to share. I am also working on some of the perks/benefits from the original crowdfund such as the merch drop. The showcase is also in the works, please reach out if you want to partner on this!
Update_05 - 11/02/2022 - For this update I decided to add 2 new areas; Innovation and Challenges.
Tabu hits 1 million streams and we airdropped the motion art to all backers as a milestone NFT.

Xcelencia selected as a contributing curator on Catalog with the mission to onboard 4 Latin artists new to web3. - 2 minted so far!

Anatomia dropped on Sound Sept 8 (Sold Out)

Anatomia hits 200k streams

The MLC invited Xcelencia to their hispanic heritage month webinar.

Spotify creates "This is Xcelencia" the essentials playlist.

Invited to speak at the FIMPRO conference in Mexico with NFT marketplace Enigma from Argentina.

Happy sells out on Sound Xyz

Reached over 100 unique collectors

Song Divina gets a sync placement on an Amazon series. Whoo!

Interviewed on Analyzing music NFT release strategies from underrepresented genres by Water and Music.
Innovation:
Created a revenue path using Reveel (external splits contract) for $1.84.
This allows me to capture more on primary sales (recoup and invest in single) yet provides a 50/50 split for secondaries with collaborator, looking to explore more with creating these revenue paths.
Minted original samples and stems to Arpeggi from a Sound Xyz drop.
These are free to use with attribution to create on their onchain DAW.
Membership pass is currently in the kick off phase and I can't wait to share more!
Challenges:
Rally.io closing shop - pending.

Showcase pushed up to another date.

Setting up and building for scale/growth.
FINAL UPDATE OF 2022! YEAR IN REVIEW. 12/26/2022
Reached 40m streams on Spotify and released the "Xcelencia Rookie Card" a Dynamic NFT with Passage Protocols new NFT builder to celebrate the moment. Learn more below.
INFINXTE surpasses 2m streams

Releases on Sound - 3AM and La Rumba (Final 2 songs from INFINXTE)

Travelled to Mexico for the 1st time thanks to web3 music! - We spoke at an international music conference (FIMPRO) with the team at NFT marketplace Enigma and the web3 music educational community FUTURX.

0xstems.xyz inaugural artist for their Sound races, where fans vote for the instrumental of my next single!

Mentions on the FuturX and Water&Music LatAm music NFT database.
Thank you for being a part of this journey! I am thankful for everyone who supported and joined my world in 2022.
Keep an eye out for 2023 where I plan on releasing a membership pass to current and future collectors to become a part of the experience of my next album. More details to come.